While 2017 has been the year of the Rooster in Chinese lore, it has also been the year of Artificial Intelligence. Here's why: So just the other day, I accessed a particular website's chat features to get access to their customer service. Then all of a sudden, it hit me: am I chatting with a real human being, or an AI-developed bot.
Throughout the years, we've learned the presence of robots in our day-to-day activities. Prior to this year, my original notion about bots was that they were programmed to provide the most elementary responses before developing into an advanced human being. To put it simply, I assumed that chatbots we're pretty obvious and predictable. I believed their responses were so generic and un-genuine that they couldn't provide me with the right solution to my problem.
However, we need to be aware that AI is where marketing is headed, and the development of chatbots currently dominating different industries. Right now, we are now feeling the presence and influence of chatbots. More and more brands have already started using bots for customer services, marketing, and sales. These are only a few example.
We might not notice this, but the use of bots is increasing so rapidly. It had advanced and developed to the point where people can no longer differentiate bots from humans. What's more? According to Motion AI's David Nelson, "bots have significantly grown this year alone." With the advancement of AI, Businesses should start considering the implementation of a bot strategy of their own. Here are some reasons why 2017 has been the year of Bots.
Why Bots Are Owning 2017
1) Natural language processing has taken a huge leap
Again, we can no longer tell if the persona we are talking to is a real human or an automated chatbot. It's clear to see that the progression of natural language processing has improved chatbots. With this feature, natural language has made chatbots a lot more human than they ever were. The timing has made 2017 the perfect time to start integrating a chatbot to provide answers and useful information.
Since bots have been developed to adapt and utilize natural language, they will come out as more believable and understandable. Time will tell when they will break new barriers and advance more in the field of natural language integration.
2) Expectations for Customer Service have drastically changed
People's demand has drastically changed throughout the years. Right now, customer satisfaction is harder than ever to achieve. Why? It's simply because people have more options than ever, and they are demanding a 21st century-quality of assistance — not the traditional one where they have to wait on hold for several hours while the customer service representative tries to look for a solution, or constantly repeating their information. People are taking advantage of the benefits being presented to them, and it seems that it will only continue to grow.
Aside from having natural language integration capabilities, bots are not able to distinguish context and make use of data to provide people with the most relevant information. Customers are now preferring to interact with chatbots since it's capable of giving them the help they need. Businesses are now able to meet customer service demand using bots as they are a lot faster, more efficient, and sound a lot more willing to help compared to humans.
With their approach towards customer satisfaction, it will only be time before businesses start to realize that bots are the most convenient answer to all their customer service woes.
3) Bots Make The Job Easier and Faster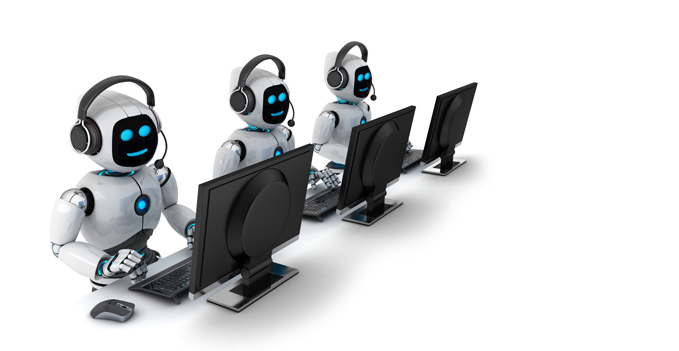 Bots are now developed to accomplish tasks similar to what typical humans do — in a quicker fashion. This year has witnessed the evolution of bots into smarter and more efficient tools for marketing. Bots are now able to answer customer FAQs, qualify for new leads, and even deliver multiple types of content. A lot of websites that have blogs also have bots that help readers read blog posts while also trying to convince them to subscribe. Bots are also able to automate specific processes that humans have to repeatedly do. Having these features saves time and valuable resources.
All in all, bots have been making our lives easier and more efficient than ever. With a few more tweaks and improvements, we are going to see a full integration of bots in the near future.
4) Chatbots Can Personalize Your Marketing By Using Data You Already Have.
Personalization is a vital component in every marketing content. A personalized email is a lot more efficient than a generic one. What people want is to feel like you are prioritizing them above everyone else. You can personalize your emails on your own, or you can rely on bots to do the job for you.  Bots can also work to help you look for and analyze already-collected data on prospects and customers. The result will be a more customized email that you can use to send to your list. Both can also be helpful in context and on calls.
Personalizatization is the key to good marketing content. Bots can help you analyze already-collected data on prospects and customers. It will then send them personalized emails and helpful context on calls.
5) Chatbots are now easier to Build and Develop
With the help of top AI companies like Motion AI and Arya, you don't have to configure the creation of bots on your own. Several companies have now ventured the AI industry and are making some important innovations on how to create and develop bots. With all these developments being made, bots are now much easier to develop and deploy on any site. Bots can now help you achieve your business goals in a lot of possible ways.
You can either build your own bots or acquire services from AI companies to help you develop the bot for you. If you want to save some money, you can opt for the former and watch some online tutorials provided by some companies to help marketers who are on a budget.
The Dominance of Bots is coming…
Brace yourselves; with the constant growth bots, the chances are high that we are going to be seeing a lot more bots doing tasks that humans once do. The world is becoming more and more automated. Sooner or later, robots are going to take over and dominate, and we will be ready to give you some updates once something big formulates.
Are you ready for the coming or bots? Are you already integrating bots in your business? How's it going so far? Share your experience with us now by sending us a message at contact@silveredgemediaservices.com.